All Posts
September 28, 2017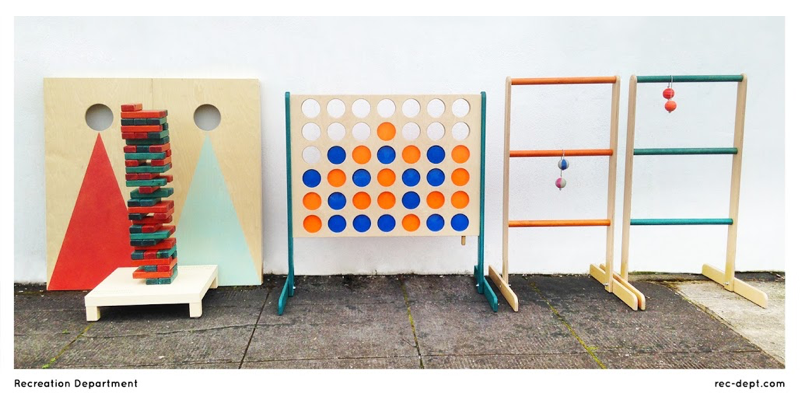 What is Recreation Department?
Recreation Department is a party game rental service I started in 2015. I provide fun games for weddings, corporate functions, fundraisers, and other social events.
What kind of games do you offer?
Currently, I have five games available. Cornhole, ladderball, ring toss, and giant versions of Connect Four and Jenga.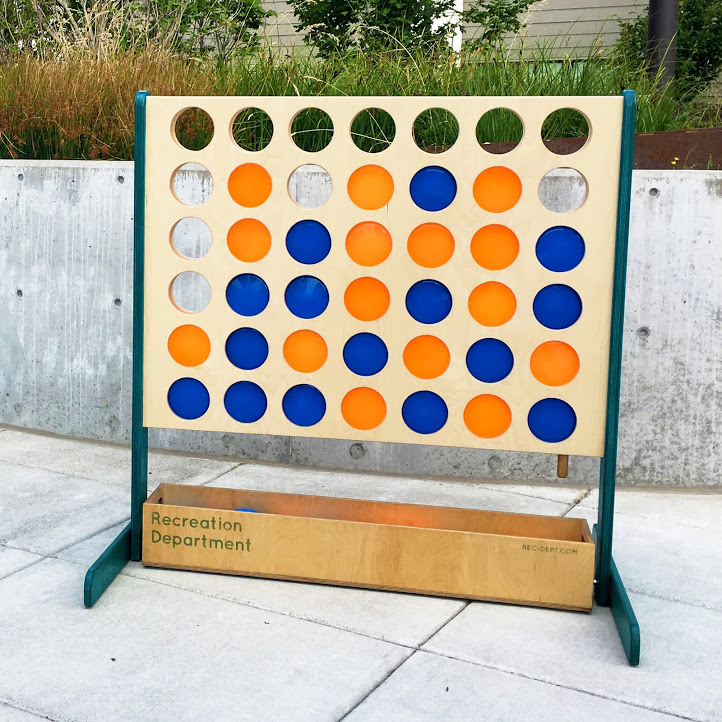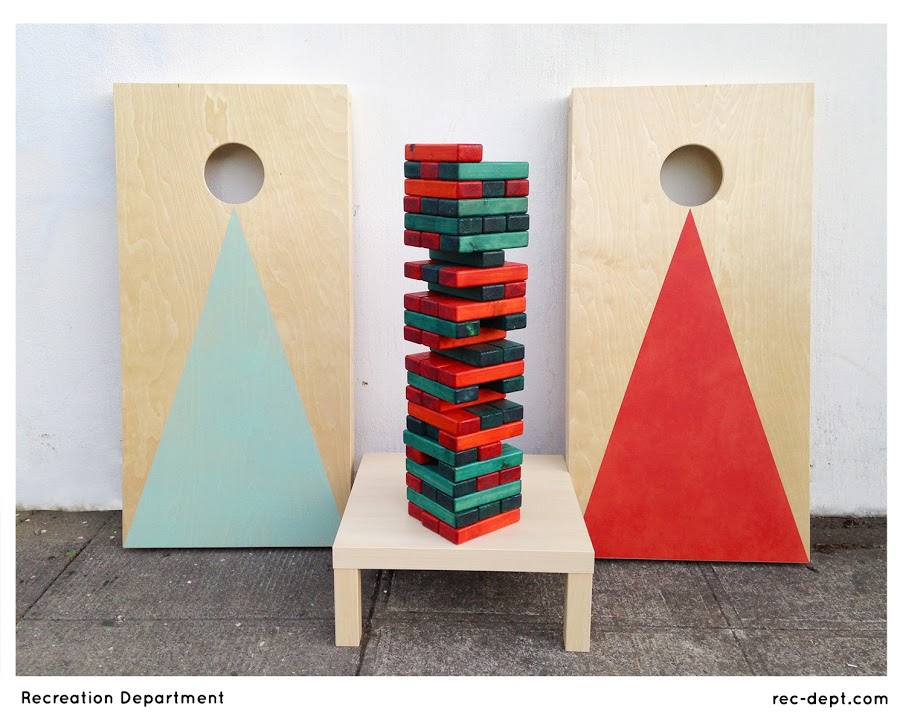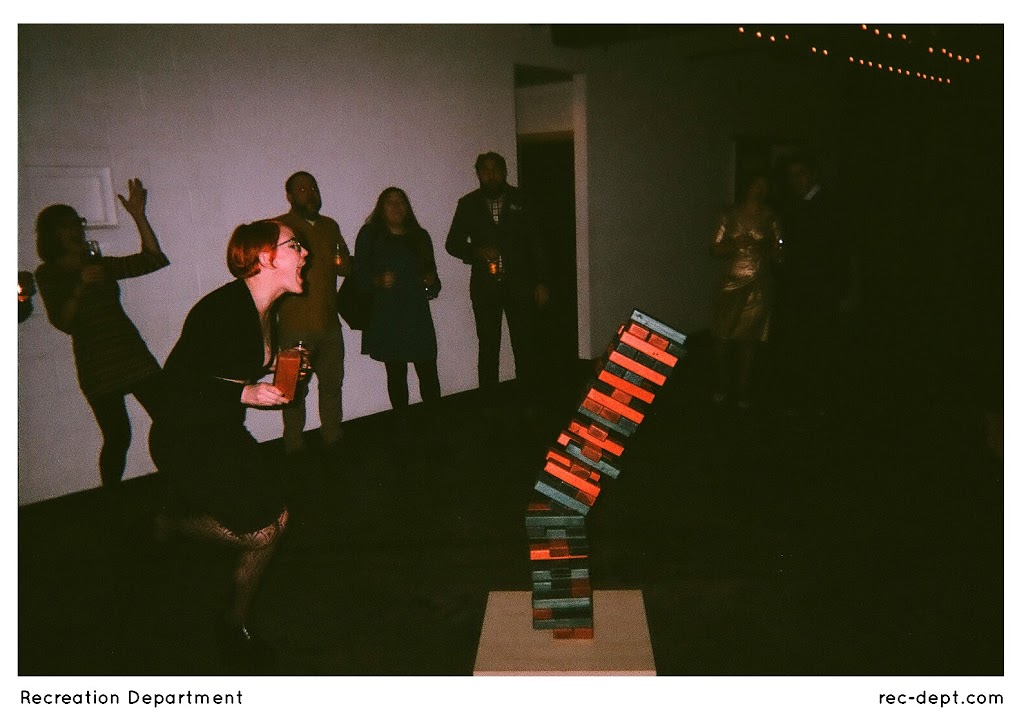 What's your background and how did you get involved in making these games?
I'm a designer and maker. I studied product design and have worked in and out of shops in Portland making furniture, household items, and retail displays.
I started making games... for me! And for parties that I attended and hosted. These games were cobbled together quickly and made mostly of industrial scrap I collected, but they get got the job done. After seeing how much fun people had playing them, I had the idea of making more classy versions of these games available for rent.
Is there a cool manufacturing tip you want to share?
Yes! I love doing laser print heat transfers to add graphics and labels to my games. There's no tooling investment, it's very inexpensive, and it's immediate (no waiting for ink to dry). Here's a video of me demonstrating the technique.
What are some of your favorite places around town to play?
Spirit of 77 for fun bar games, Guardian Games for board games, and recently Washington Park for shooting archery, a new hobby of mine.
---
You are invited to come play!
We are co-hosting a free Cornhole Tournament Tuesday October 3rd at Pollo Norte. Winner winner, gets a chicken dinner, and everyone gets 1/2 off margaritas and the chance to play all of Recreation Departments fun games! Learn more and sign up to play!