All Posts
September 14, 2016
Here are the new updates just released in the latest version. Please don't hestitate to share any feedback or bugs you may find. Hope you enjoy!
---
Compact Activity Matches
This version has smaller avatars and consolidated spacing in the Activity Matches. This allows you to see more Matches with less scrolling in the feed.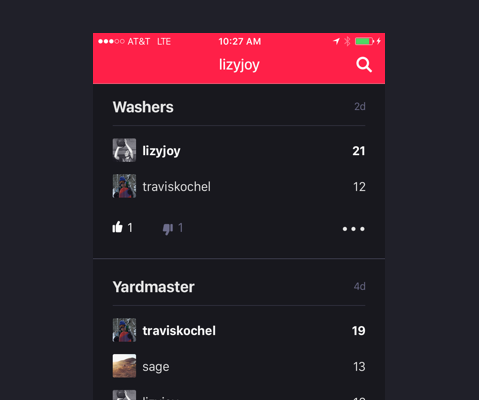 ---
Grouping Related Matches
If there are more than three of the same game and players in a row, they will be grouped to make it easier to scan related activity. You can choose to see more in the series or scroll past.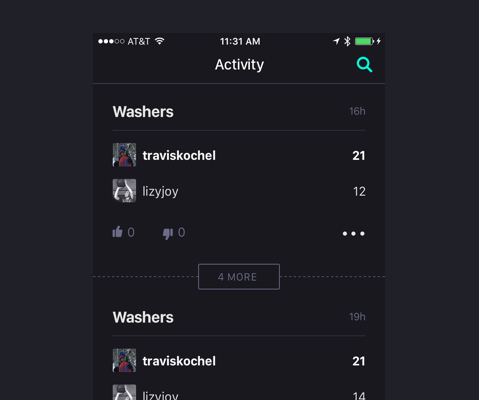 ---
Infinite Scrolling
You no longer have to press the load more button. New Matches will automatically load in the Activity Feed.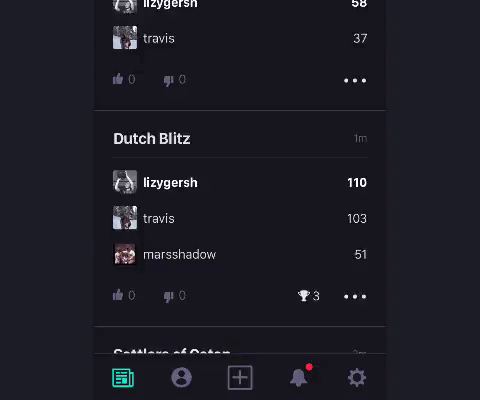 ---
Additional Tweaks
Commas and Abbreviations: Type formatting improvements to help make your scores read better.
Push Notifications are Fixed: Push notifications are working again. Now you'll know who someone adds you to a new Match or likes/dislikes how you played.
You Can Remove Yourself From A Match: The Remove Me feature is now working again.
---
Also, if you're looking for new games, follow us on Twitter or Instagram.